Good content and SEO writing are critical for marketing and getting your site ranked high in Google. There are amazing things you can look into to shape your content. One of the better tools out there for help with writing is Semrush.
Today, let's check and get introduced to a free writing assistant that provides many different tools to improve you generate great content for your website.


Semrush SEO Writing Assistant
Semrush offers solutions for SEO, PPC, content, social media and competitive research. It is a smooth plugin that can instantly provide you with outstanding recommendations for content optimization. It presents these recommendations based on the overall current content quality of Google's top 10 ranking pages for the relevant keyword you are trying to rank for.
You have to open a free account and attach it to the plugin once installed. When you do, you gain access to features like:
Overall Article Score

Readability Score

Target Keywords

Recommended Keywords

Tone of Voice

Plagiarism

Linking

Let's get the plugin running together and get you set up. This article is based on the free version.
Step 1: Install and Activate the Plugin
In the WordPress admin dashboard, a search field is there. Use that field to search for the plugin by name. When you see it pop up, please install and activate it right from there.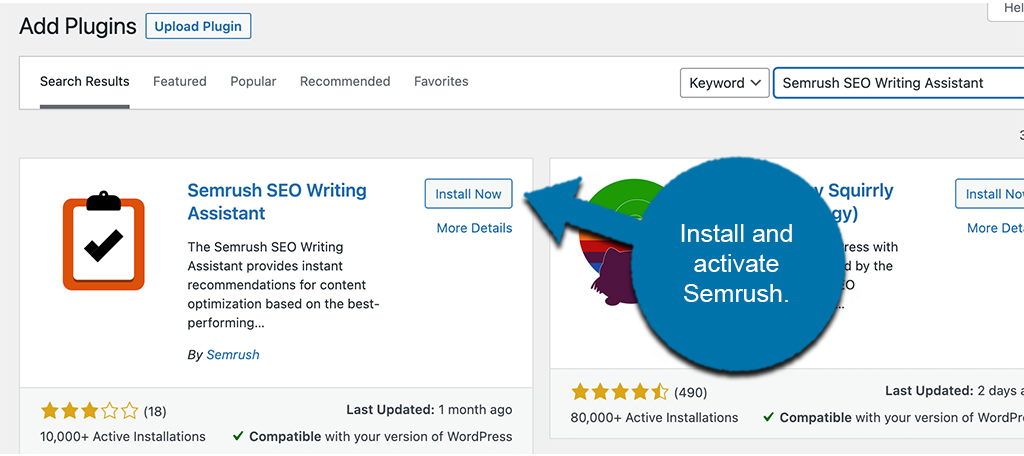 Step 2: Open a New Post
Once the plugin is installed and activated, go to your posts and open a new one. To do this, click on Posts > Add New. You can find it located on the left side menu area of the dashboard.
Step 3: Create a Free Semrush Account
Scroll down a little on the editing page. You will see that the Semrush options are displaying. However, you need to open a free account before you can access any of them. Press on the "Log in" link.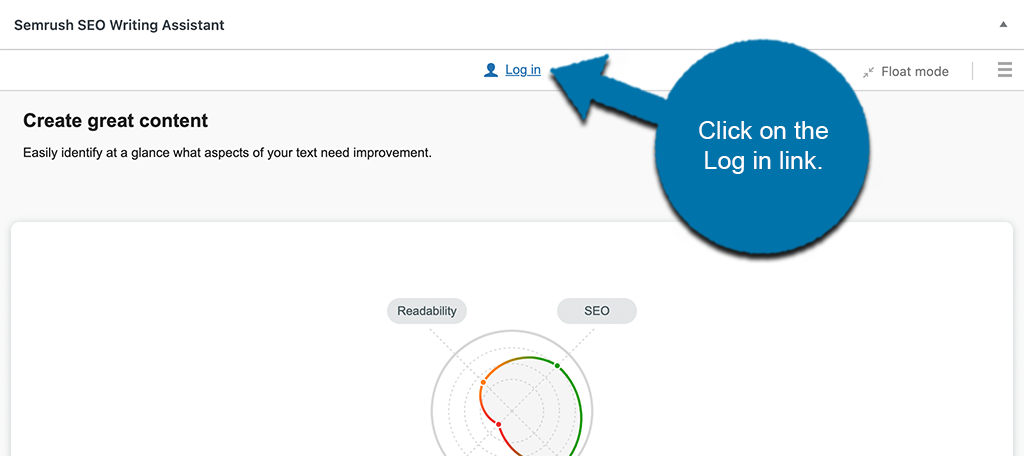 A popup box opens and clicks on the "Register" tab for a free account.
Once done, a verification email is sent with a confirmation code. Just copy and paste the code into the relevant field. The plugin tool asks for "Approve" access. Now opens up with all the functionality that Semrush offers.
Step 4: Start Writing Your Text
To take advantage of all the tools you have just opened up, you need to go ahead and start writing the article you want to write.
After that, you can enter all the details needed and see how it ranks.
Step 5: Enter a Target Keyword and Audience
Once the article you want to write is finished, enter a target keyword that you wish to this particular article to rank. Below that, enter that target audience as well.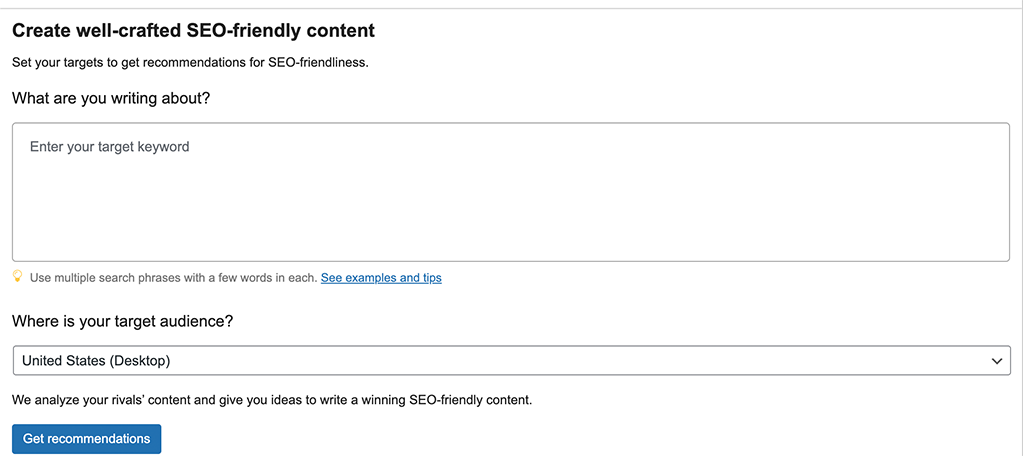 Click on the "Get Recommendations" button to move on from there.
Step 6: Adjust Content as Needed 
Clicking on the "Get Recommendations" button brings up the four main tools that Semrush provides. These include:
Readability

SEO

Tone of Voice

Originality
There is also a main scoring chart that you can view at the top of the recommended content changes. The screenshots below show you the tools available. Remember, yours will look much different based on the content you write. 
That's it! Once you get the content where you like it, simply publish it and go from there. You can always come back to it and make adjustments later if needed.