Azuracast allows you to create multiple DJ accounts to connect and broadcast live audio to your listeners. It keeps track of the broadcast history of each DJ that broadcasts live on your station.
For Live broadcasting with a DJ account on Azuracast Panel, first, you need to set up a DJ account.
How to set a DJ account on Azuracast Panel?
I assume that you are already logged in to your Azuracast Panel.
Now navigate to the Streamer/DJ Accounts section and press the option "Add Streamer".
Later add the details such as:
- Streamer Username
- Streamer password
- Streamer Display Name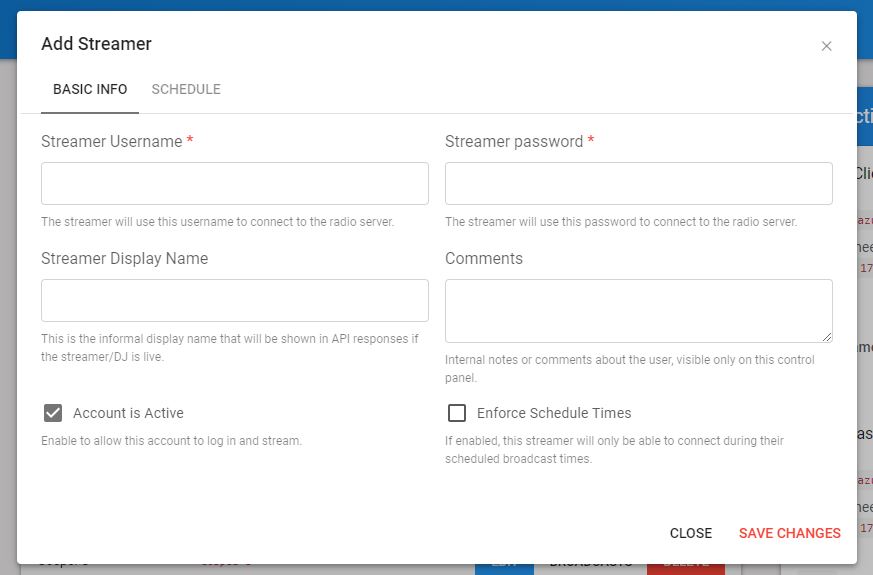 With this, we have added the DJ account. Now let's see how to go Live.


How to Broadcast Live on Azuracast Panel?
1. To get started with the Live Broadcast, go to the section WebDJ.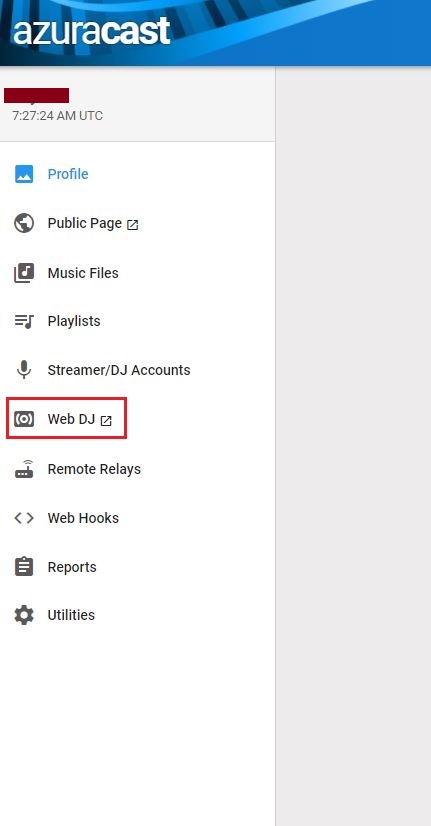 Once you choose the option WebDJ, a new window opens and the corresponding page look as shown in the image: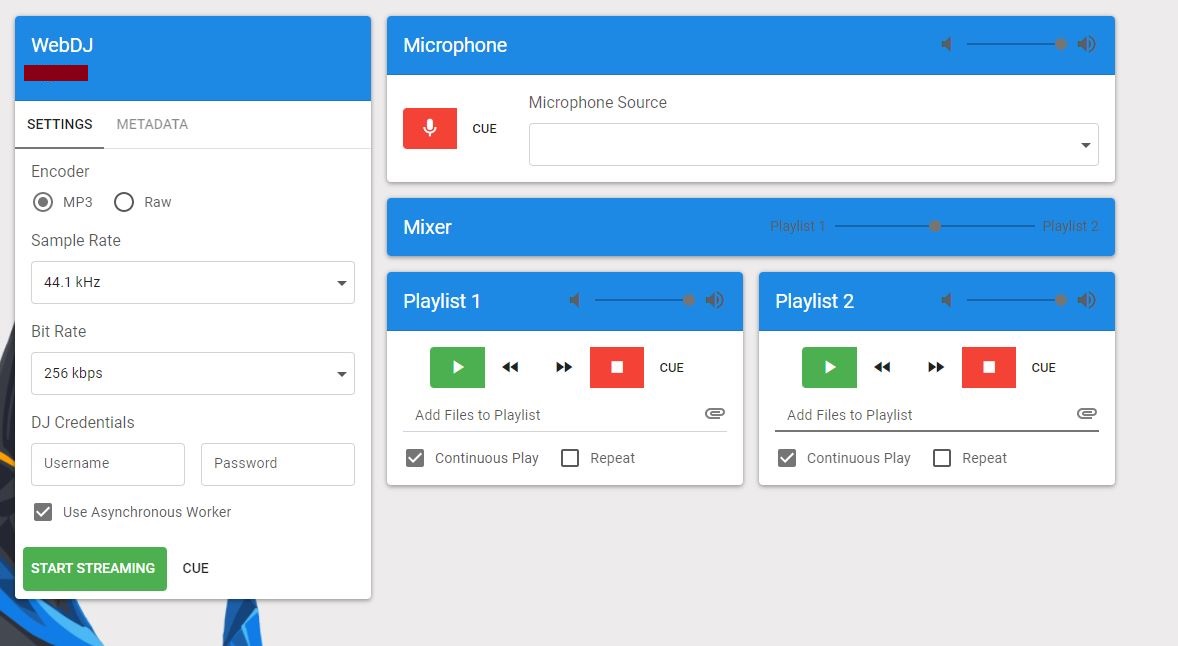 Here you can see multiple options, such as settings, Playlist 1, Playlist 2, Mixer, CUE, Microphone etc. Let's see the function of each option:
Playlist 1 and Playlist 2:
You can add any no. of music files.
Mixer:
It helps you to switch between the playlist.
CUE:
If you press this button, it enables you to listen over the audio even though you are "Live".


# Live Broadcasting

To broadcast live, provide the DJ Credentials such as the username and password. Once it is successful, you are on "AIR".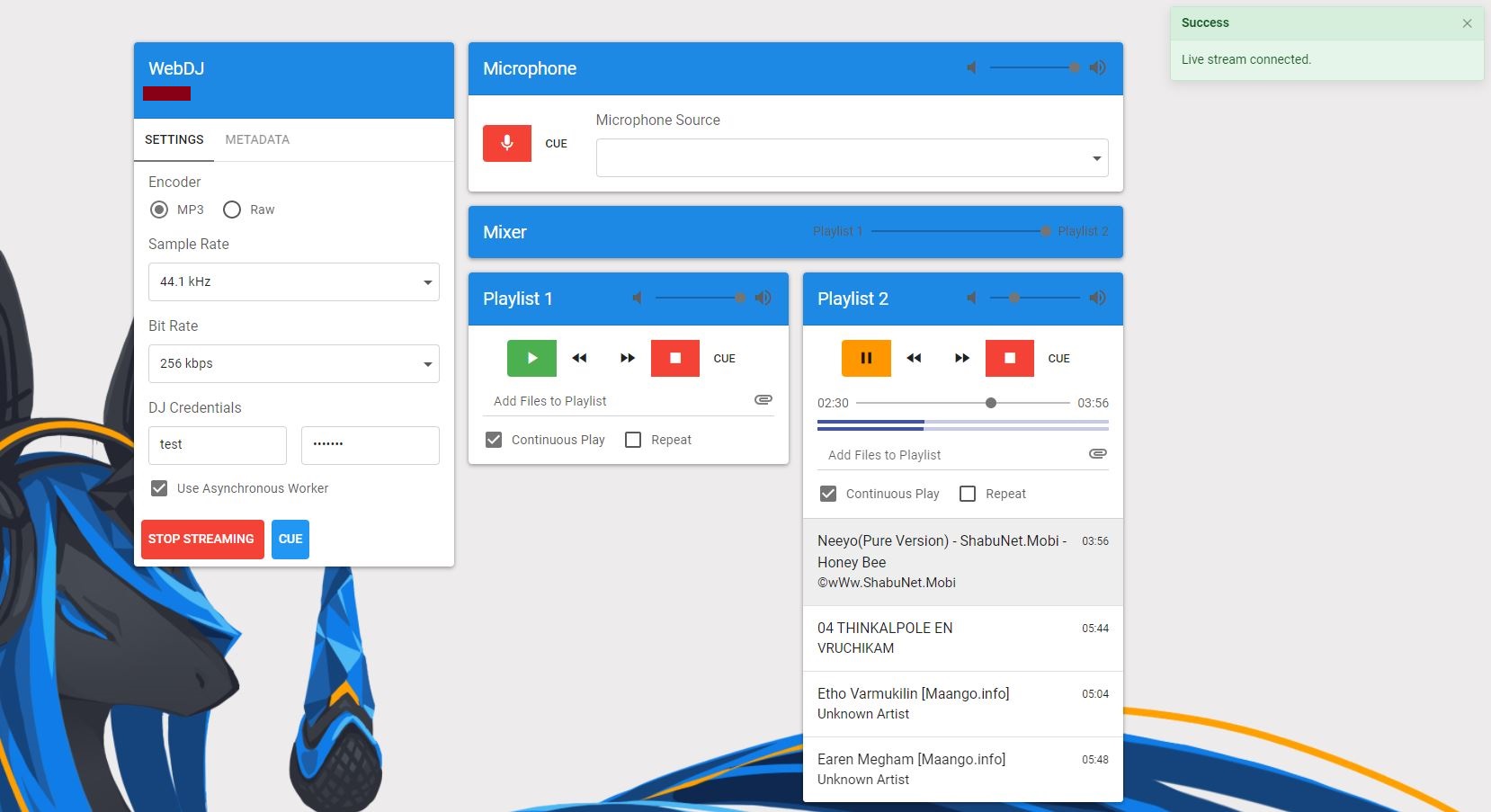 That's it. This is how you can Live broadcast with a DJ account on Azuracast Panel.