To set up a new stream with autoDJ in Centova, I assume that you already have login access to start your new streaming account with Centovacast.
 
Let us check how to create a new radio or set up a new radio using Centovacast. 



Steps:
1) Log in to your Centova Cast panel. Locate "AutoDJ", go to media.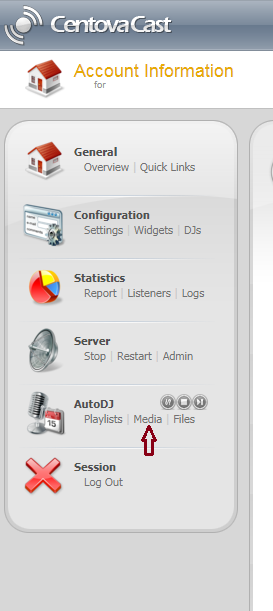 Once logged in, you will be able to see a page as mentioned below. To upload an audio file, you need to move to the Media option within the AutoDJ section.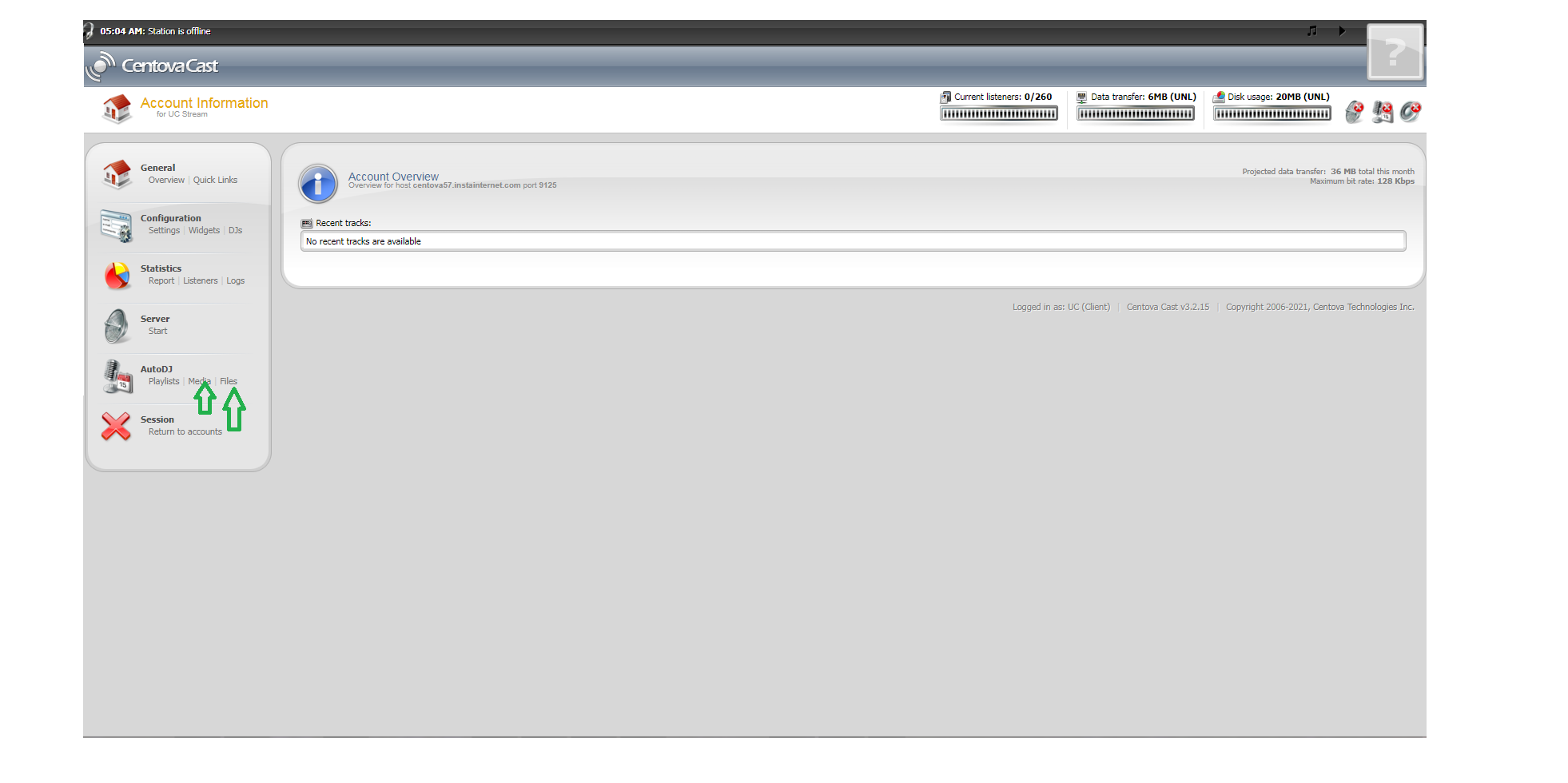 2) Within the Media, you can see the option "File Manager". This allows you to add the selected files.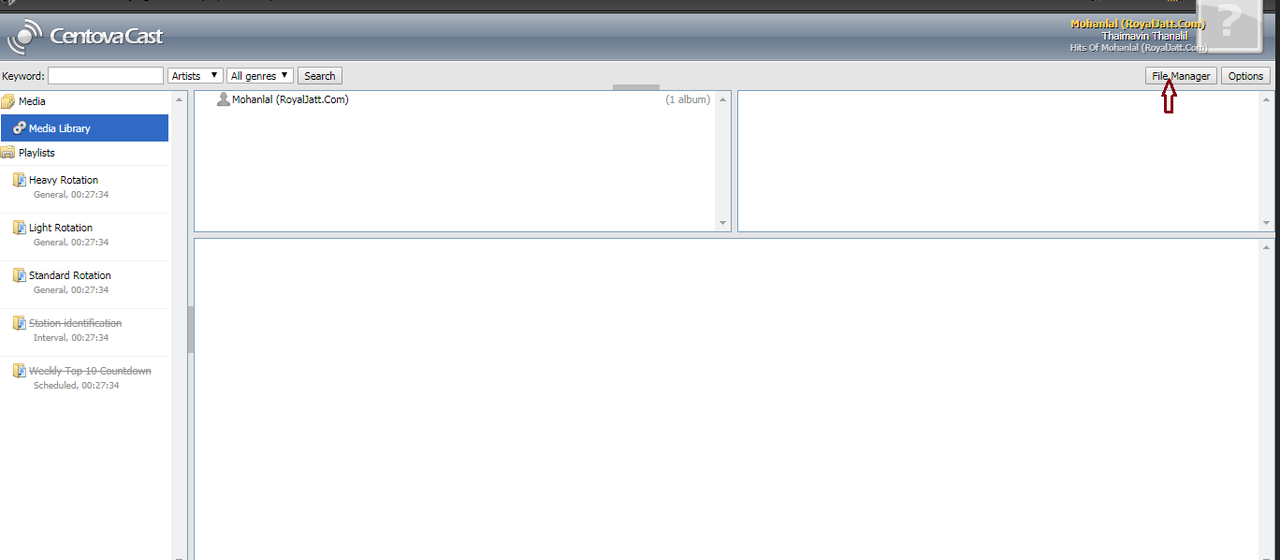 Now, click on "File Manager" and it will open a pop window as below: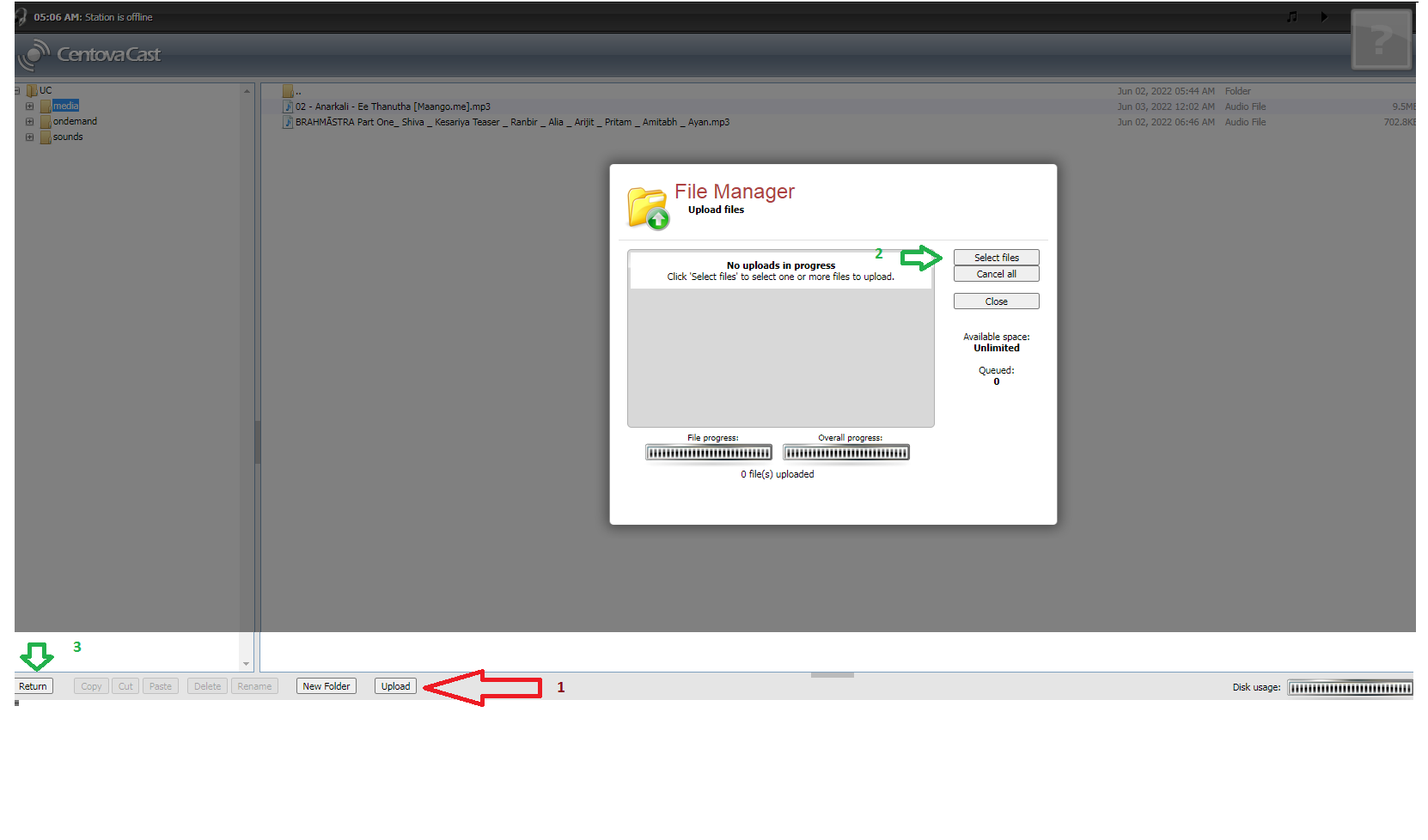 Note: You can upload both single as well as multiple files at once. On finish press "close" and click on return.


3) Once you have returned, click on Media under AutoDJ. And select "Browse by Folder" under Options. Select the files and drag them either to an existing playlist or to a new playlist created.




See these are the existing playlist. If you wish to create then you can:






4) Go to the server and click "start". You will see a green tick mark as shown below:






5) Navigate to the Quick Links option under General.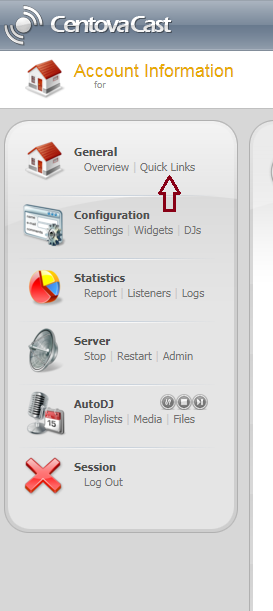 6) Finally, choose any of the following links to start your online streaming.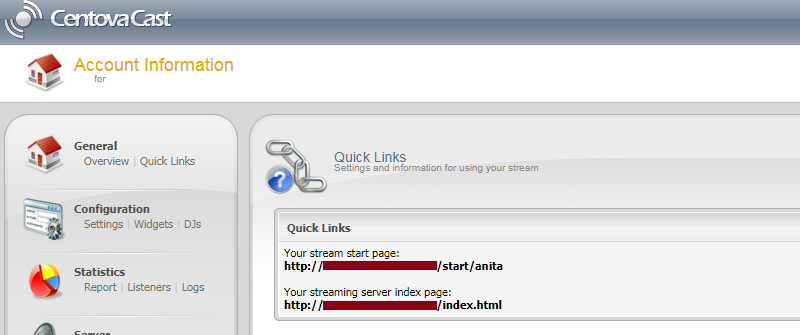 You can also refer to our Video tutorial and learn   

That's it !!