Let's check how to Get Free DNS Hosting and set up A name entries using the Ucartz Domain control panel. You can do this in two sections:
Setting up NameServers
DNS Management
First, let's start by Setting up NameServers using Ucartz Domain Control Panel.
Steps:
Login to your account Ucartz.

Go to the section My Domain and choose the preferred domain, which you want to get free DNS Hosting.
Once the domain is selected, pick the option Nameservers from the option listed on the left side. 
Under the section Nameservers, you can see two options as mentioned in the below image:





Now choose the custom nameservers option, enter the following in the fields, 
Name Server1 domains-ucartz.mercury.orderbox-dns.com
Name Server2 domains-ucartz.venus.orderbox-dns.com
Once done, go to the DNS Management section. 
From here, you can point your domain to a website, and this can be done by pointing the domain to an IP Address. To set up an A name entry, you need to add our free DNS nameservers as your domain name servers.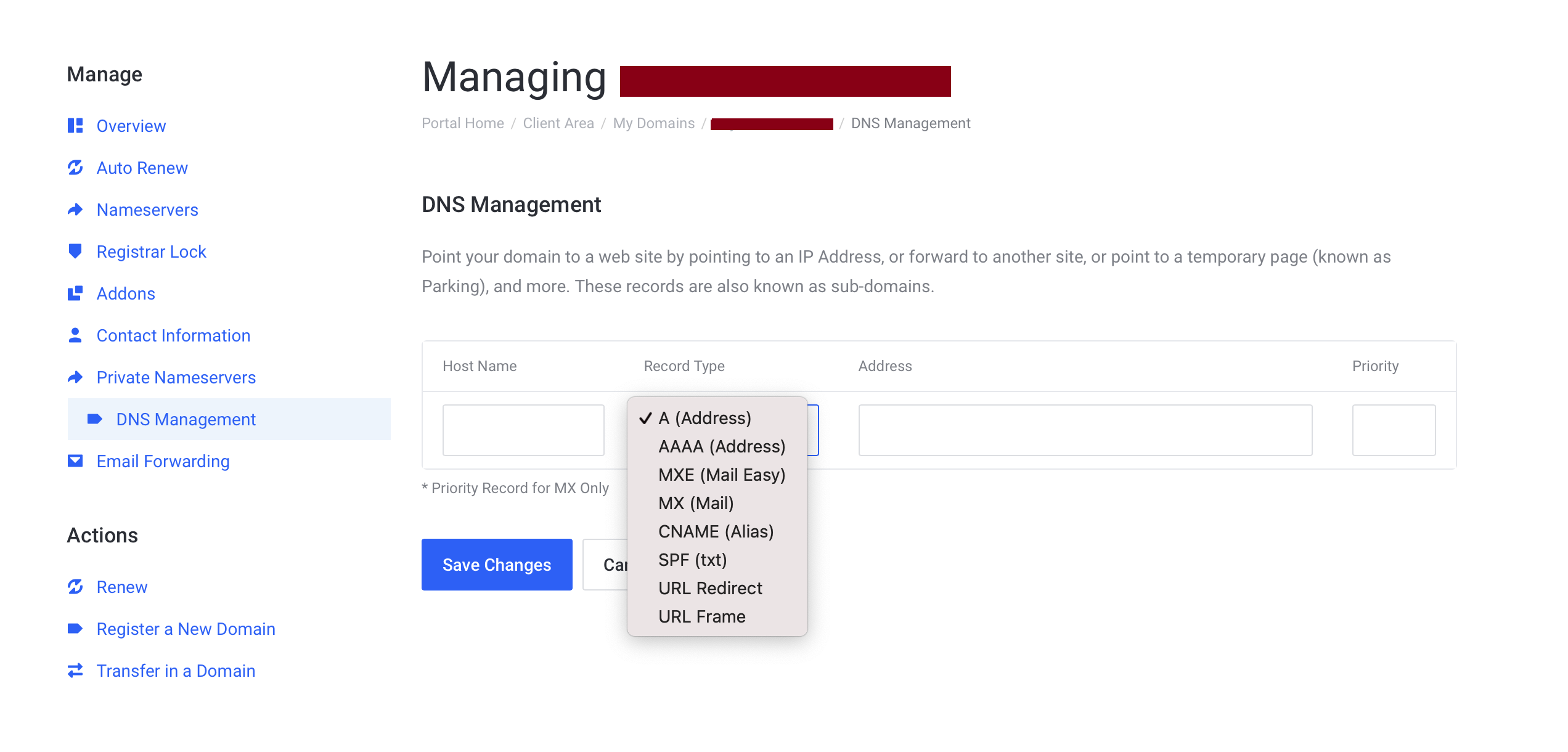 That's it!!