How to add Music Library with SonicPanel?
The Music Library feature enables you to create your own music/album folders and then upload mp3 files into the folders using our turbo speed chunked drag&drop upload system on the same screen.
You can get the Music Library option from the left side under the selection Manage Playlists.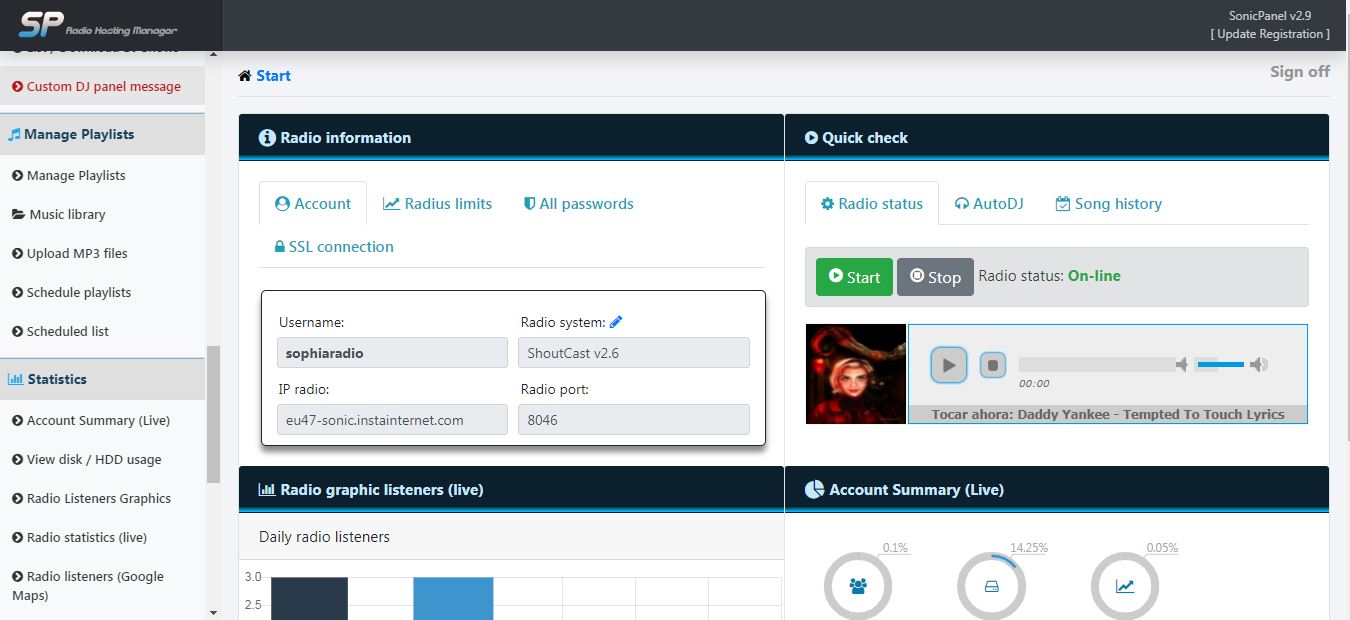 The MP3 files then used to drag&drop from the centre list to the left side into the playlists, so you don't need to upload mp3 files every time you create a new playlist. Added songs from the Music Library to playlists do not consume hosting space. Therefore you can copy mp3 files to the playlists as much as you want. There is a play icon to preview tracks or delete the tracks and folders, and there is a search function on the centre to search tracks.

You can select multiple mp3 files in the list by holding the CTRL key and click on tracks to select multiple. You can also use CTRL + A to select all mp3 files in the folder.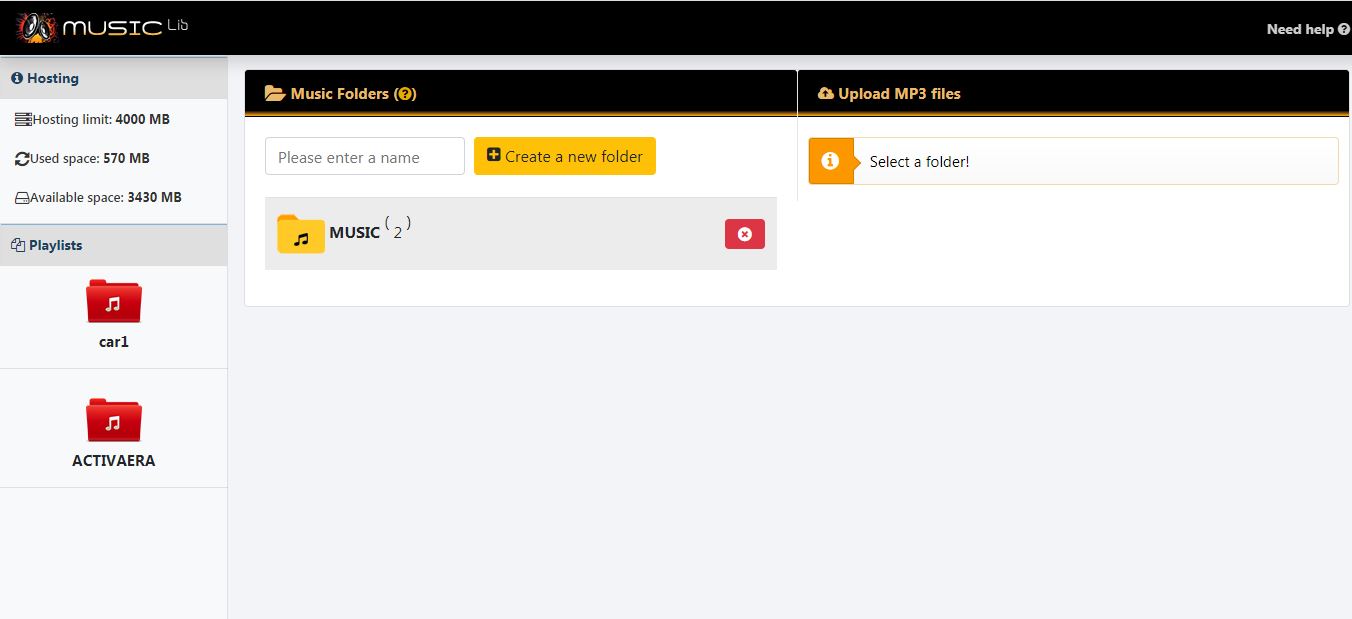 Click on Need Help, Link on the Music Library page to get full help on usage.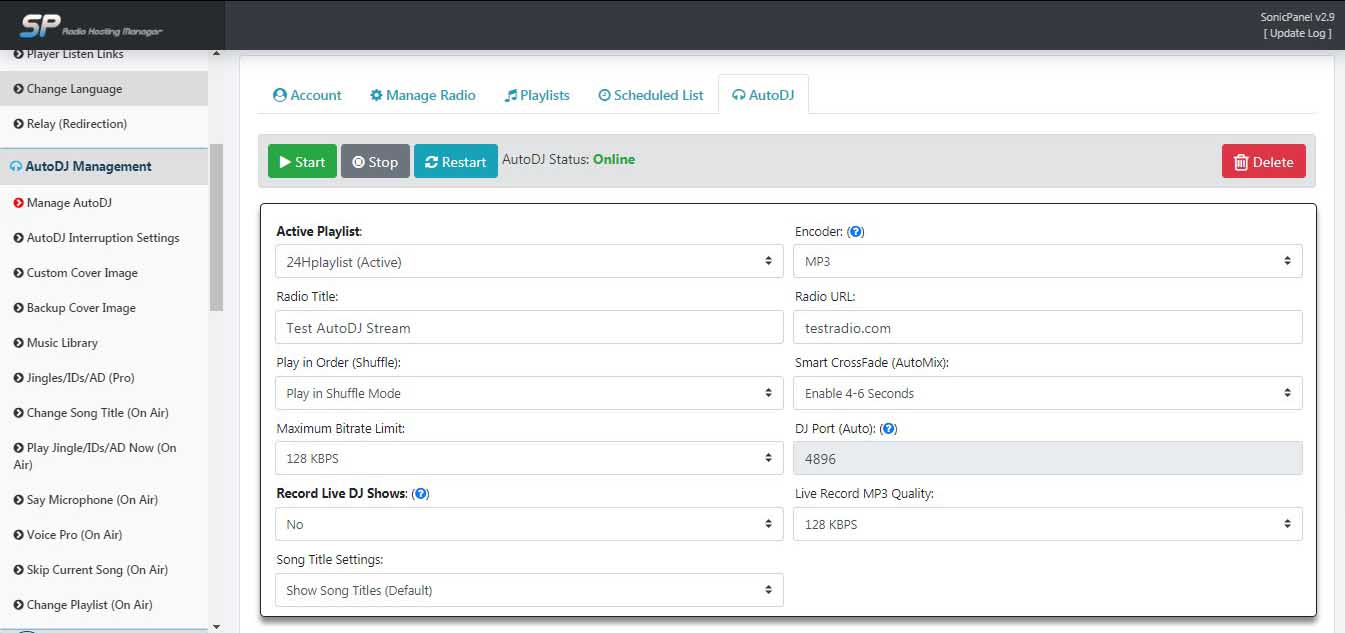 Once the songs are added, go to the AutoDJ settings. Now choose the playlist that you want to be under the "Active Playlist" option.