First, let start with creating a Radio Station. And I am going to create a radio named "MyRadio".
Scenario I:
To create the radio in Azuracast, choose the administrator from the top right side. Under the administrator page, go to the Station section, and choose the option station to add a new station.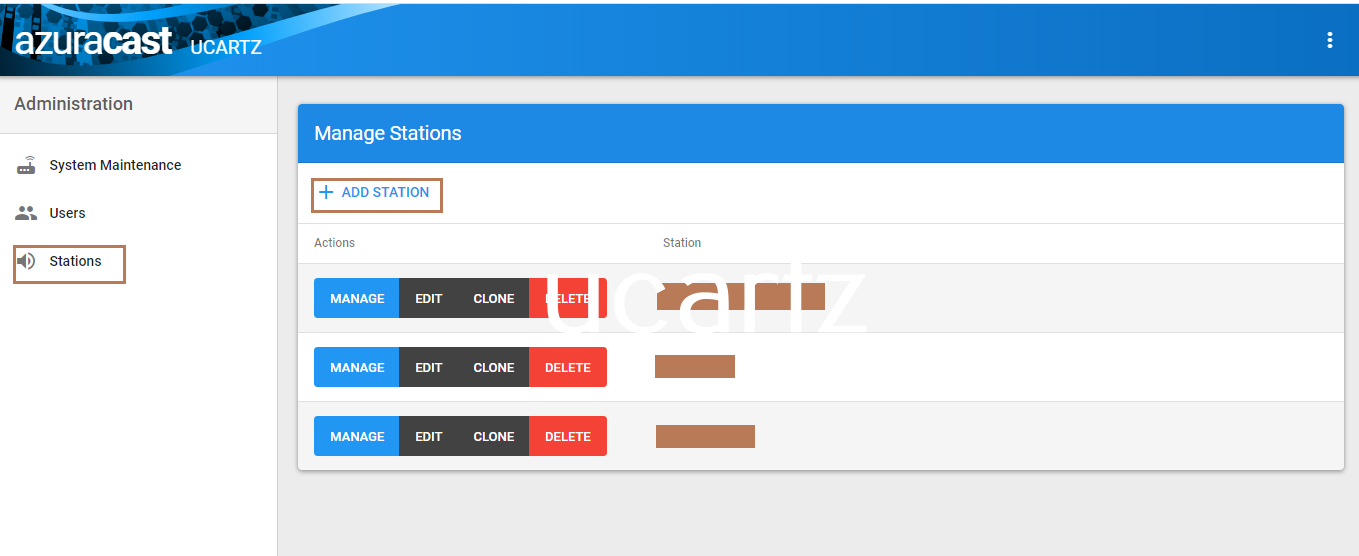 Here, you need to provide details such as Station Profile, Broadcasting, AutoDJ, and Administration.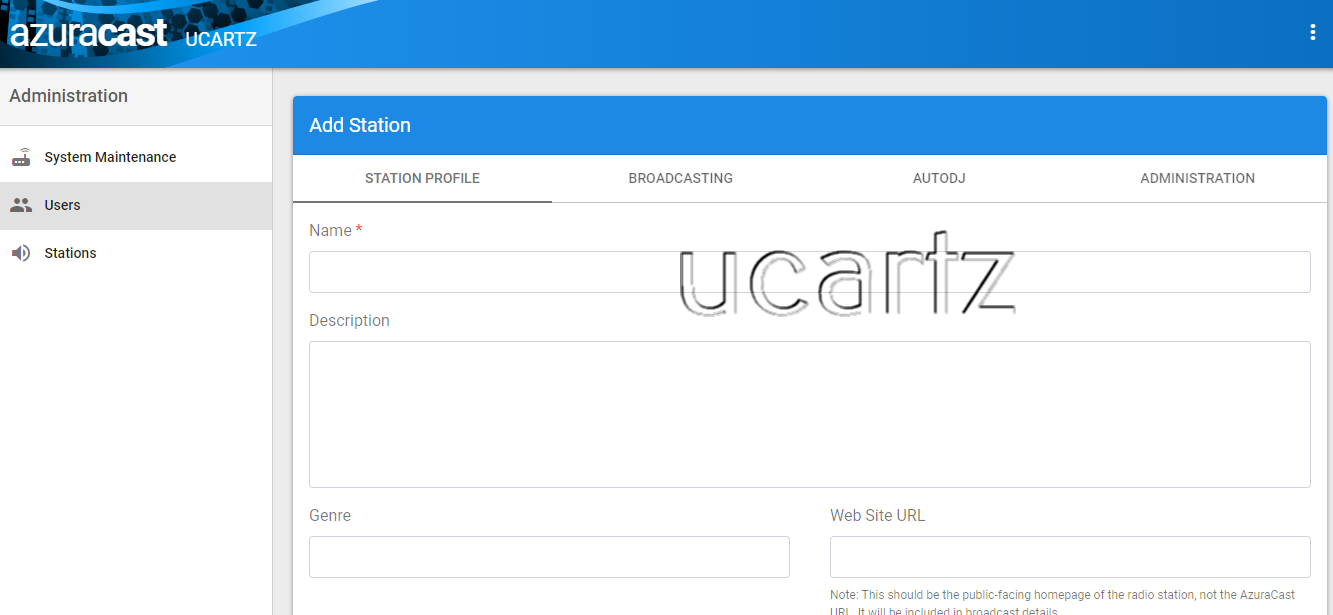 1. Station Profile
You have to mention the following details:
Name
Description
Genre
Web Site URL
Time Zone
Enable Public Page
Advanced URL Stub
Advanced Number of Recently Played Songs
2. Broadcasting
You can choose the preferred Broadcasting Service:
Use Icecast 2.4 on this server
Use SHOUTcast DNAS 2 on this server
Connect to a remote radio server
Set Broadcasting Port
Set Maximum Listeners
Set Source Password
Set Administrator Password, etc.
3.AutoDj
AutoDJ Service
Crossfade Method
Apply Compression and Normalization
Allow Song Requests
Request Minimum Delay (Minutes)
Request Last Played Threshold (Minutes)
Allow Streamers / DJs
Live Broadcast Recording Format
Live Broadcast Recording Bitrate (kbps)
and much more...!
4. Administration
Enable Broadcasting
Storage Quota
Once you have mentioned all the details for the station, now you can move to set permissions for the user of "MyRadio". Here I am going to set up permission.
Scenario II:
Setting Permission:
In order to set up permission to the user of MyRadio, go to the user section. Here you can find the option "Permissions".

With the add permission option, you need to mention two things:
1. Role name
2 Set the Permissions for MyRadio
Once done at the bottom press on "Save Changes" to save the modification made by you. Next, we need to create a user account.
Scenario III:
Setting User Account:
To create a user for the Station "MyRadio", go to the user section and choose the option "Add User".

Here, you need to specify the following details:
1. Name
2. E-mail Address
3. Roles
Upon complete, press the "Save changes" button to save this.
That's it. You can now manage your radio station with Azuracast.
Need help to set up your Azuracast Radio Streaming account, feel free to hire our dedicated admins, they are available 24/7 for a week.